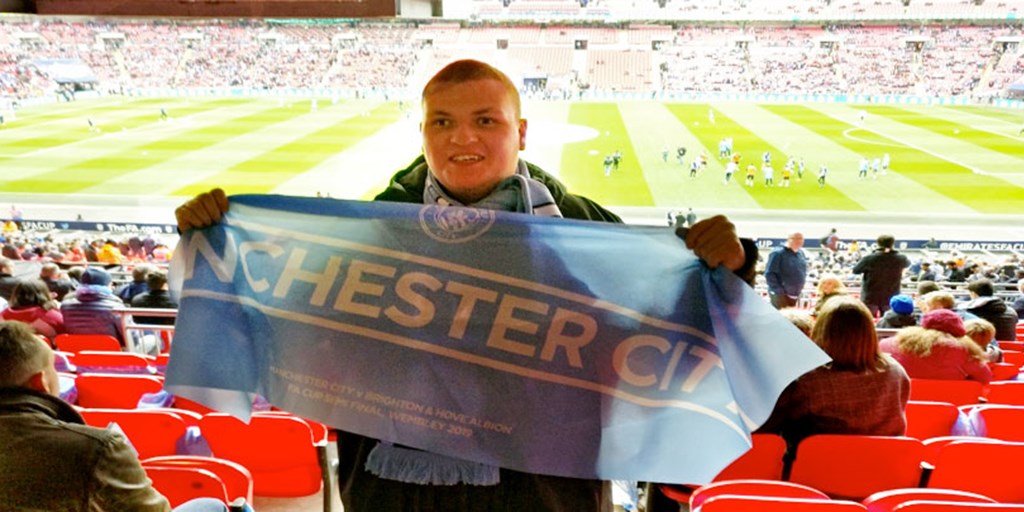 Wayne's Wembley Wish
Wayne's love of football, and City in particular is well known, particularly to those of us at City Care who are United fans! Wayne had told staff  "it's my dream to go to Wembley" on multiple occasions and here at City Care Partnership, we're big believers in encouraging and fulfilling aspirations.
So when an opportunity arose for Wayne to follow his beloved blues to Wembley it was always going to be a big occasion. Finance director and fellow City fan, Jonothan Crowther, contacted Wayne's staff team to say he could get tickets for the FA Cup Semi Final against Brighton. At this point, Wayne had been working hard through a difficult time and this was seen as the perfect opportunity to reward him for all his hard work, and to fulfil an item on his wish list. On the morning of Saturday the 6th, staff prepared a bag for Wayne to see Manchester City and explained what was going to happen. Wayne was elated at this news and selected his best clothes to wear to his first match at Wembley!
Wayne then left with Dale Briton for the drive down to London. Wayne enjoyed himself singing to the radio, telling dale the rules of football and league standings and more importantly, eating at the services!
Dale and Wayne arrived with time to make the best of the big day to the full before the match started so enjoyed a nice meal at the match, bought a match programme and a scarf each & explored the grounds.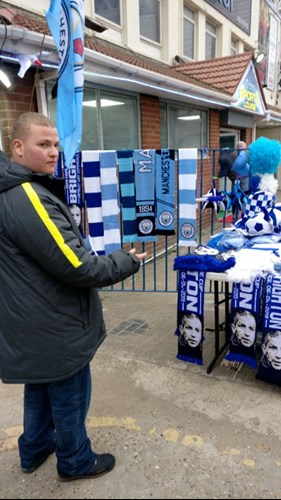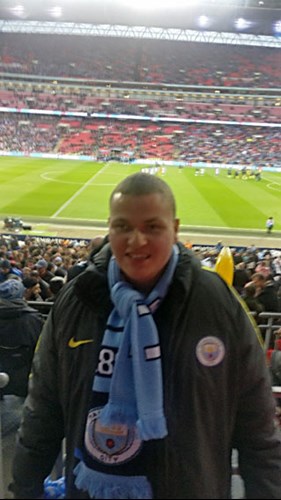 Wayne thoroughly enjoyed the match, loving the header that Gabriel Jesus scored within the first 5 minutes, which lead City to victory. Wayne was very excited about being there and couldn't contain his excitement, at times jumping up when City had a chance at scoring and singing along to the chants at the stadium.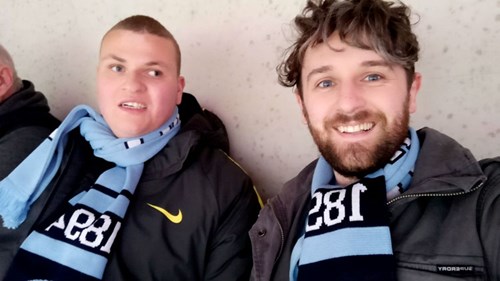 Following the match Wayne and Dale jumped in the car to their hotel, Wayne was elated with the day and couldn't stop talking about how good the match was! Once checked in Wayne and dale celebrated a nice meal at a nearby pub with Wayne selecting a steak, before retiring for the night ready for a cooked breakfast and the drive back on Sunday.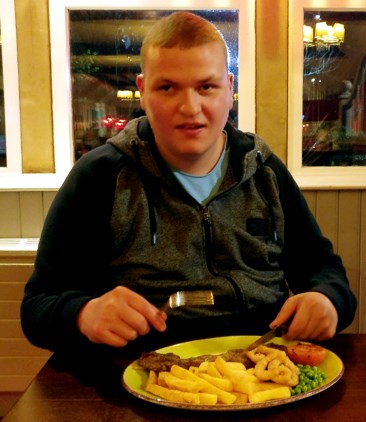 Wayne told Dale & John Morrell on his arrival back home, "I can't believe I've been to Wembley, and I would love to go again!"