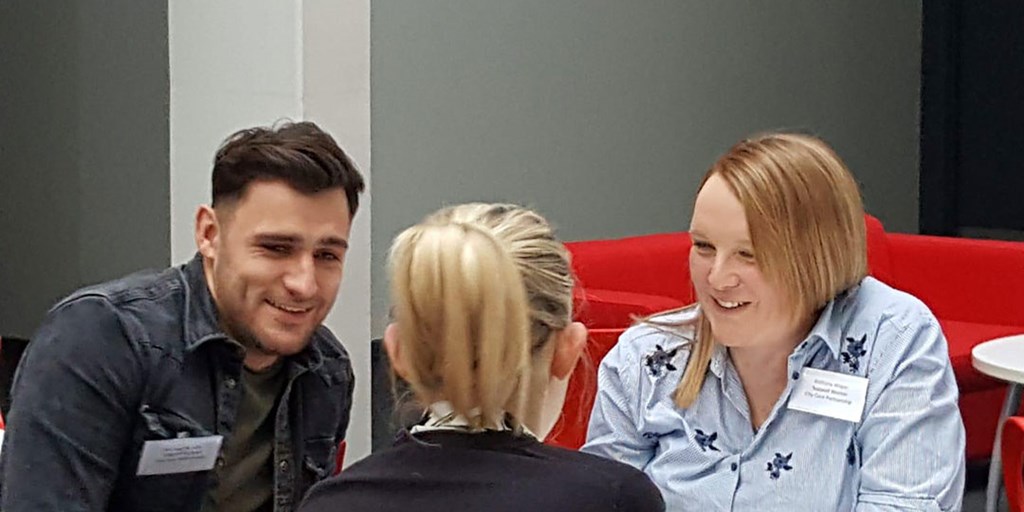 Support Workers launch Campaign
It is estimated that an extra 80,000 adult social care workers – an increase of 47pc on today's workforce – will be needed by 2035 to meet demand.
To fight off the shortfall the Department of Health and Social Care and Skill for Care have launched the Every Day is Different campaign, which aims to recruit thousands more adult social care workers into roles.
As part of the campaign City Care Partnership's Beth and Mike have been interviewed for radio and media, telling their rewarding story of being support workers for @CityCareUK for the National Recruitment Campaign in health and social care. They shared their passion for the role and were joined in the campaign by leading figures such as Manchester City Council Executive Member for Adult Health & Wellbeing Councillor Bev Craig, in launching the campaign.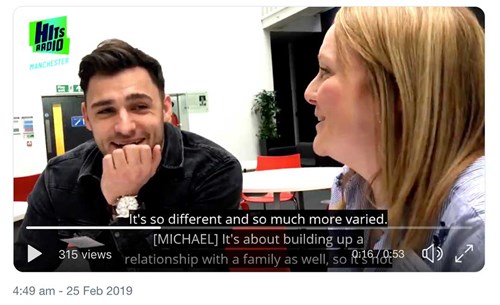 Click the image or See @CityCareUk for the interview with Hits Radio.
"It's fantastic that such dedicated members of our support team are involved in such a high profile campaign," explained Phil Jones, Director of Health & Social Care, City Care Partnership. "We have a proud 25 year history of recruiting people from all walks of live, based on them sharing the same values of principled and dedicated support that we believe in. We are continually searching for new members to join our existing teams and welcome this Initiative, we hope that we can share our experiences of providing outstanding support, and find new people who can work with us to make a real and lasting difference for People with learning disability and autism."
For more information see our recruitment section here to apply click here
For more information on the campaign see everydayisdifferent.com
Follow this  @CityCareUK  @GMCareersHub